Windows perform so many functions in our homes: they let the light in, serve as insulation, enhance energy efficiency, and can also be an element of home design. However, sometimes windows break or get fogged. We know how much you love your home and that's why we provide the best window glass replacement as well as window glass repair services to make you feel comfortable and happy. Don't worry if you've spotted cracks, chips, or condensation on your windows. UnitedWindowsPro experts provide quality window repair and replacement. We'll estimate the problem and come up with a solution. So if there's something wrong with your windows, don't hesitate to contact us. 
We offer 100% Free In Home Estimates
We'd love the opportunity visit your home and see how we can provide a solution to your windows improvement needs. Just call us!
It's highly important to get window glass repair done as soon as a problem occurs. A broken or shattered window puts the safety of your family at risk. Plus, your floor, carpet and furniture can suffer from rain, snow or wind. We offer professional glass services to ensure the safety of your dwelling, its occupants and your belongings.
Whether it's the window glass replacement or the glass repair, we have the right tools and the right men to do it. Here's what you can solve with our help.
Our Team Does the Prime Broken Glass Fix

We highly value our customers' time and money and we do our best to make our services affordable for you. So when we see that it's possible to do window glass repair for home, we don't suggest replacing the whole window. We utilize professional tools to carry out glass replacement, which is more cost-efficient than installing the new window. We also offer aesthetic restoration as well as window sash, sill and frame repair.
Entrust Foggy Window Repair to Our Experts

If you need fogged glass repair, we'll be there to give you a hand. We know how to deal with extra condensation on your window pane. Our experts start foggy window fix with drilling unnoticeable holes in panes to let the moisture out. After that, they wash the panes inside with a specialized solution, and finally, fill them with dry air.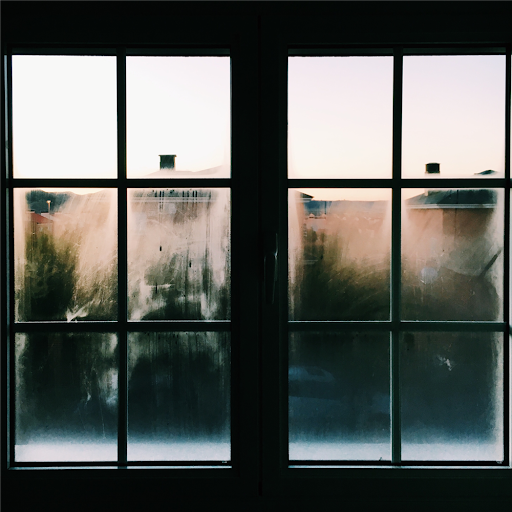 We Provide Quality Glass Replacement in Atlanta

Unfortunately, it sometimes happens that broken glass fix won't solve the problem and you need to replace the glass. Many house owners try to do glass replacement on their own, however, it doesn't seem to be a good idea.
Is It Possible to Replace the Glass without Hiring an Expert?
You might think that you can reduce window glass replacement cost if you do it by yourself. If you write "window glass replacement how to" into the search box, you'll see lots of pages that offer tutorials explaining how to replace the window on your own and save money. However, it doesn't always mean reducing cost. Why? Let's take a closer look:
most likely, you don't have professional equipment;

unlike window experts, you don't know which materials are best;

you don't have the necessary knowledge and experience;

you deprive yourself of the warranty.
As a result, in the process of amateurish glass replacement window can get badly damaged and you'll have to replace the whole construction.
Sharp temperature fluctuations not only trigger excess condensation by breaking seals, but also make climate control inefficient and costly. Good news is that the UnitedWindowsPro team will do window glass replacement for home changing only the damaged panes. And there's no need to worry about the safety of your home: when we need to replace insulated glass, we board up the broken window. Plus, we always clean the floor to ensure your family's safety.
Our experts arrive at your place with all the necessary equipment. We typically use our in-stock panes to make
window glass replacement
as quick as possible. Still,
in case
you need custom glass units and it might take a bit more time to produce them, we'll gap all the holes to eliminate the risks of damaging the interior. 
Window Glass Replacement Cost
There is no universal formula that would help you exactly calculate glass replacement cost as it depends on a range of parameters:
type of window;

whether it's a single- or double pane window;

size (width and height);

type of glass (glass mirror, annealed, tempered or laminated);

glass color or tint.
Don't hesitate to get in touch with UnitedWindowsPro and our expert will come to your place in Atlanta GA for a free estimate. 
Our customers have always been our primary focus. We'll do foggy window repair, broken glass replacement or window replacement to make sure that you feel happy in your home. At our glass company, we do all the best to provide you with quality window glass repair services.