Looking for a reliable company in Denver CO to bring your windows in your home or business back to life? We can help!
United Windows Pro is an elite window glass repair service company in Denver and surrounding areas, which specializes in window glass repair or replacement, foggy windows repair and restoration. Whether it's a minor functional repair, aesthetic restoration, hardware or glass replacement, our licensed, bonded, and insured experts will do their best job. Join the club of our satisfied clients! 
PROFESSIONAL SERVICES FOR THE WINDOW GLASS REPAIR
Windows and doors are integral parts of every building's exterior, and since they are always in contact with the environment and get affected by a variety of weather conditions, even the highest quality materials wear off. At some point, every window and every door will require some repair. And if you feel that your windows need renovation, you've come to the right place. 
As one of the best window repair services providers in Denver CO, we come up with the ideal solution for every client based on their wishes, resources, timeframes, and budget. Whether it's a planned renovation or an emergency, the United Windows Pro team will be able to help you out. No matter what windows we're working with, rest assured knowing that its integrity will be preserved. Our specialists with years of experience provide the following window repair services:
Looking for a window glass replacement quote? Get in touch with our team to request a free quote.
We offer many great services to help you. Have a look at some of our services below.
Weather conditions play a big role in deteriorating wooden windows. Working with wood windows is a form of art. Our highly trained technicians come with many years of experience in restoring your wood windows. United Windows Pro specializes in wooden window repairs. We provide all kinds of wooden window repairs, from replacing rotted window sash, window sills, frames, etc.  Contact us today to schedule a free estimate.
OUR WORK
Check out some of the work we have completed in Denver CO.
AREAS WE SERVE
We cover a broader area than most other window repair companies.
OUR GUARANTEE
At United Windows Pro, we stand behind and guarantee all of our work. We are insured and bonded for your protection.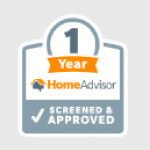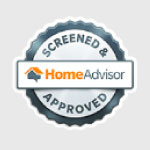 Window Hardware Replacement
Windows don't open properly? United Windows Pro specializes in window hardware replacement. We can get parts to almost any window. Please call us today to set up a free estimate.
Foggy Glass Replacement
If you are already familiar with glass insulation service, you know that no matter how professional installation is and no matter how expensive the windows are, the glass will inevitably fog up. It happens because the sealants used to insulate the windows aren't totally impermeable to moist. After years of good use, your insulated glass panels may become foggy, but it doesn't mean the windows need to be replaced. We can replace the glass and you will enjoy the clear view again! Please don't hesitate to call us today and set up a free estimate.
We are proud to say that our professionals guarantee the top quality services and the utmost safety of our works. As one of the biggest window glass repair companies in Denver CO with the largest service coverage, we provide a warranty on all our jobs. Here at United Windows Pro, customer satisfaction is our top priority.
Some of the benefits of working with our company:
Testimonials
Great job with installation
Nice people. The handyman was a little later than quoted time but came the day that was scheduled. Great work!
Showed up on time to provide a quote and were very responsive with their follow up. They were very respectful of my home and worked with their shoes off (I didn't even ask them to do that). The installation of my new glass looks almost too good, as now my other windows they didn't install don't look nearly as good (probably just need to clean them)! Also, I had some other windows that were having a hard time locking and they took care of that while they were on site. All around a great experience from George and his highly professional teammember.